At the Port of Novorossiisk, the NUTEP container terminal's deep-water berth 38 has begun operations. Morstroytechnology drew up both the project and working documents for the facility, as well as conducting the design supervision of the construction works. This berth is the first in Russia which will be able to dock and service container vessels of up to 8,000 TEU capacity.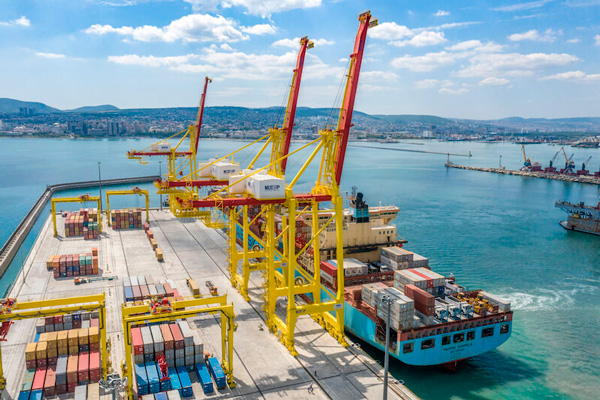 The berth's design is unique, with the facility comprising an elevated 366.3m by 113.2m structure. The berth platform is at 3m above sea-level, while the level of the sea-floor at the quayside is 19m below sea-level. The piling foundation of the berth is made up of 1,200 piles, 1,020mm in diameter and with lengths ranging from 36m to 39m.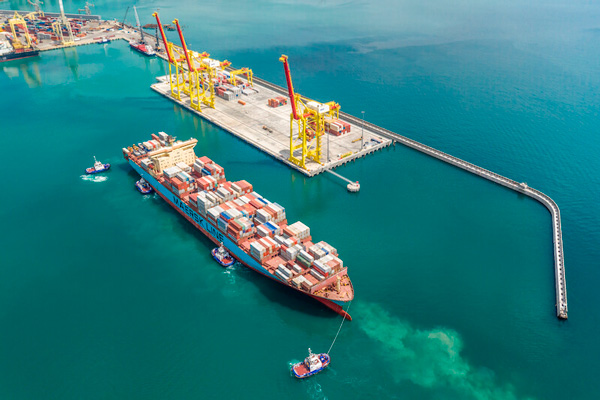 Transport links between the berth and the shore is provided by a bridging section, which extends the territory of the existing underpinnings of berth 39. This bridging section incorporates a ramp which gives access to road vehicles onto the berth's territory. The berth's 4 ha storage yard can accommodate up to 3080 TEU's.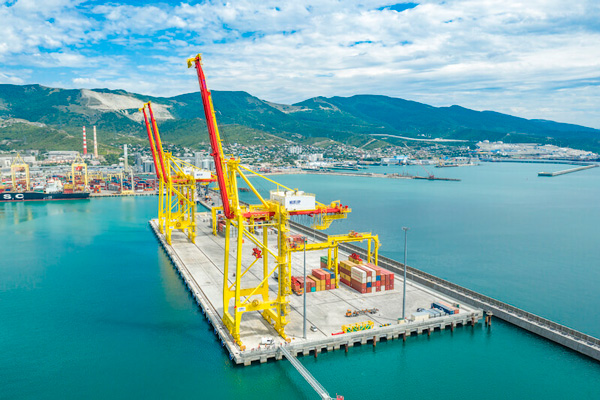 Construction of the berth was finished in July 2019, and its operational launch took place upon completion of all the necessary set-up and adjustment work of the state-of-the-art handling equipment supplied by ZPMC, which was delivered and installed at the NUTEP terminal berth in Spring 2019. The following equipment was delivered for the new deep-water berth: 3 STS cranes, 4 RTG elevators and 2 reach stackers.
As reported by «DeloPorts», the launch of the new berth will enable a doubling of the terminal's total capacity, to 700,000 TEUs p.a., and to increase the terminals 2019 throughput to 400,000 TEUs, 20% above the 2018 total.
The design is set out in further detail here.