At the beginning of September, the Administration of the Port of Rotterdam, together with the SeaNews media agency, organised the conference High-Level Business Event – Containers & Breakbulk for Russian business representatives. Rotterdam is the largest port in Europe, and makes use of many new and effective technologies.
The work of a design engineer is not all about blueprints and calculations. You need to spend time in working ports, talk to the people who work there, and see and understand how everything works for yourself.
The participants from Morstroytechnology were specialists directly involved in developing technologies for port complexes: Nikita Polushin, Technology Department Director, and senior specialist Anastasia Karkhu.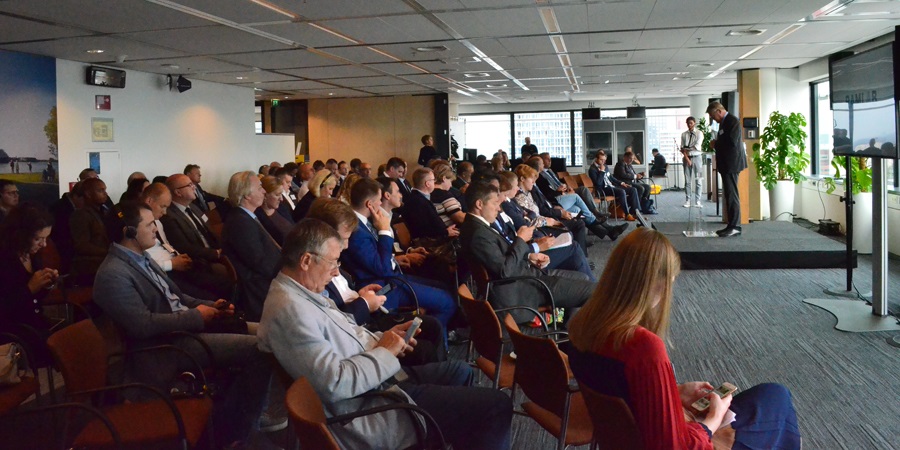 The event's first day was devoted to a detailed discussion of the logistic capabilities of the port of Rotterdam, and the unique features of its information systems. The second day saw a visit to the port, to the customs terminal and to the APMT II container terminal, located on the territory of a new region of the port, Maasvlakte 2.
During their trip, our colleagues witnessed yet another record for the container sector. The APMT II terminal berthed the MUMBAI MAERSK container ship, which had arrived from Malaysia with a record number of containers on board – 19038 TEU. At 399m in length, with a beam of 59m and drawing 16m, the MUMBAI MAERSK is one of the world's largest container vessels.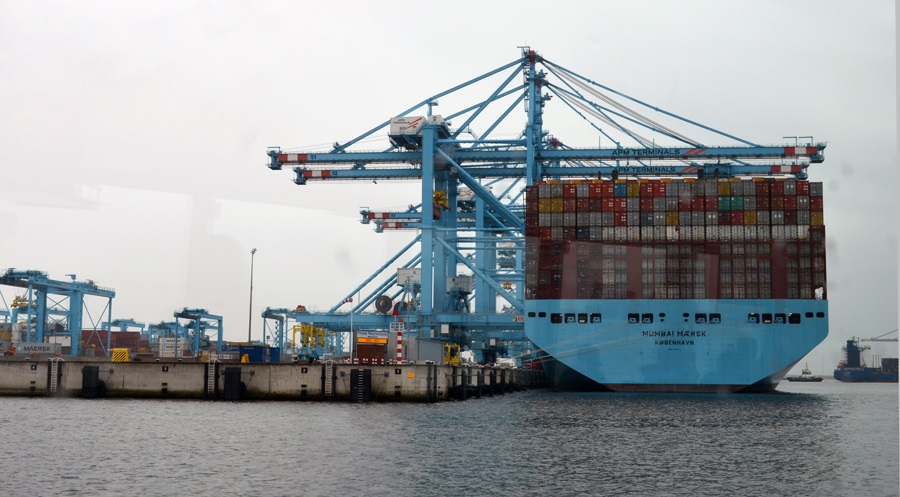 You can see Nikita Polushin's and Anastasia Karkhu's notes from the event, published on the blog section of our website.