The St Petersburg branch of Glavgosexpertiza has granted approval for the project to construct a universal offshore basin at the Krylov State Research Centre.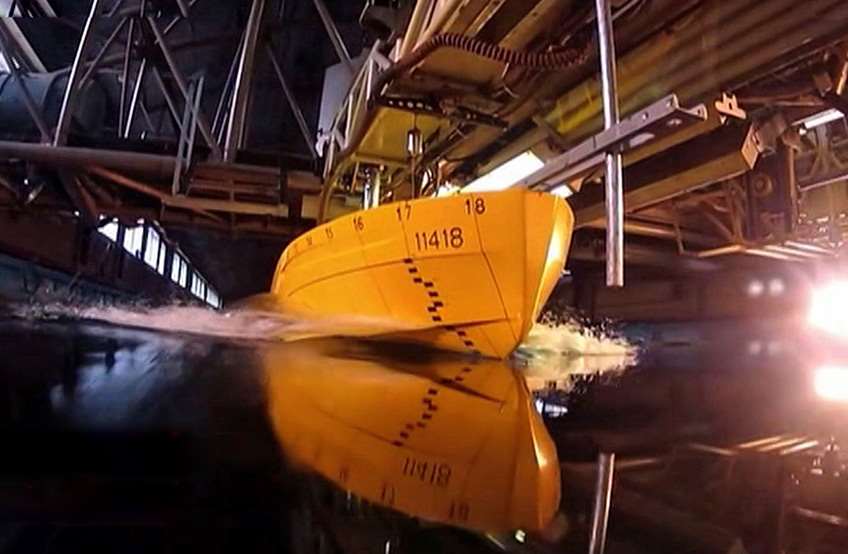 Morstroytechnology carried out a technical and financial audit for this investment project, issuing its own positive conclusion once the results of the audit were finalized.
Once completed, the project will enable the simulation of conditions to conduct comprehensive hydrodynamic trials of crucial maritime technology, including vessels and other equipment required to extract hydrocarbon resources on the continental shelf: hovercraft, drilling platforms, mobile jetties, etc.
Two basins will be housed in a two-storey building with a total floor area of 26,292m2: a sea-keeping basin and an offshore basin, in which it is envisaged to carry out 30 test cycles per day.
The construction will be financed by a combination of federal budgetary funding and the Krylov State Research Centre's own resources.
The Krylov State Research Centre is Russia's largest engineering centre in the field of shipbuilding and maritime technology, carrying out design, engineering and construction work for Russia's military and commercial fleets, as well as for maritime facilities engaged in the exploration and extraction of natural resources located on the continental shelf.
The Centre conducts scientific research in the fields of hydrodynamics, energy, acoustics, along with design research for ships and other vessels. The Krylov State Research Centre boasts the world's longest deep-water testing pool, which stretches 1324m from end to end.
Besides its record-breaking deep-water pool, which enables the optimization of hull-shapes and the accurate prognosis of sea-handling characteristics, the Centre also possesses shallow-water, sea-keeping, circulation, sea-keeping manouevring, cavitation, fast-flow and ice tanks.