Investor: To be determined by tender
Client: Federal Agency for Sea and River Transport (Rosmorrechflot)
Developer: FSUE Rosmorport
---
Project schedule: 2015 – ...
Project brief
As part of the federal target programme "Development of Russia's transport system 2010-2020", the Federal Agency for Sea and River Transport and FSUE Rosmorport are implementing a project to build an international terminal to serve cruise ships and mixed cargo/passenger vessels in the Kaliningrad region.
Work completed to date:
Pre-design studies
Project design documentation
An investor is currently being selected and the construction tender is ongoing.
Main port complex characteristics
Purpose of the teminal:
Docking and servicing of cruise vessels
Docking and servicing of car/passenger ferries
Russian state border and customs services for people and vehicles
Cruise shipping
Navigation season length: 5 months (150 days)
Estimated passenger turnover: over 225,000 passengers per year
Vessel turnover: 110 vessels per season
Average passenger numbers per vessel: 2060.
Ferry shipping
Navigation season length: 12 months (365 days)
Estimated passenger turnover: over 77,800 passengers per year
Vessel turnover: 204 vessels per year
Average passenger numbers for the maximum design vessel: 380
Freight turnover: not fewer than 80,000 units of cargo per year.
Main facilities of the terminal
Dredging of the water area around the terminal to -10.9m below sea-level, dredging volume: 1,252,450m3
Flushing of the terminal territory (IZU1: 34,220m2)
Fencing (total length: 765m)
Berths (quay wall length: 725m)
Passenger checkpoint
Total construction volume: 57,400m3
Construction area: 5,200m2
Total building area: 14,600m2
Auxiliary buildings and structures
Key features of the project
Construction of the port is planned in the city of Pionersky. To the south, the region borders with Poland, to the north and east - with Lithuania, and to the west it is washed by the waters of the Baltic Sea. The geographical location provides a unique opportunity to put together an extensive network of destinations for cruise and cargo/passenger services. All Baltic Sea cruise routes run along the coast of the Kaliningrad region, and due to its cultural significance and number of tourist attractions, Kaliningrad can take its rightful place in terms of ship visits among the ports of the Baltic Sea. The main facilities to be constructed are berths for receiving cruise liners and car/passenger ferries. The terminal will be equipped with all the required infrastructure facilities: wave surge protection structures, waiting and cargo areas, a state border checkpoint for passengers and freight transport, and a customs control point.
Simulation of the terminal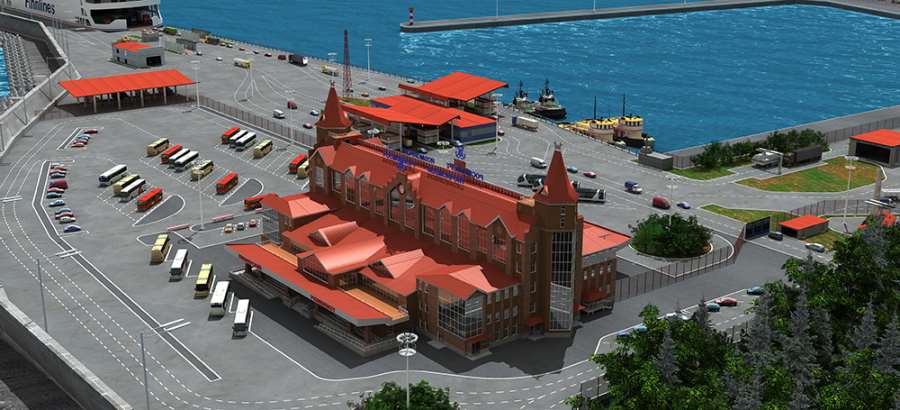 Border checkpoint architectural concept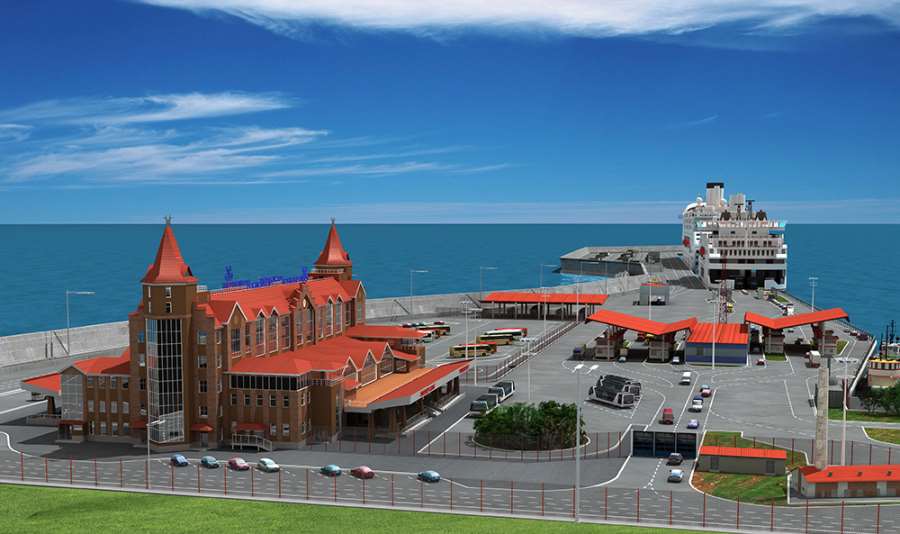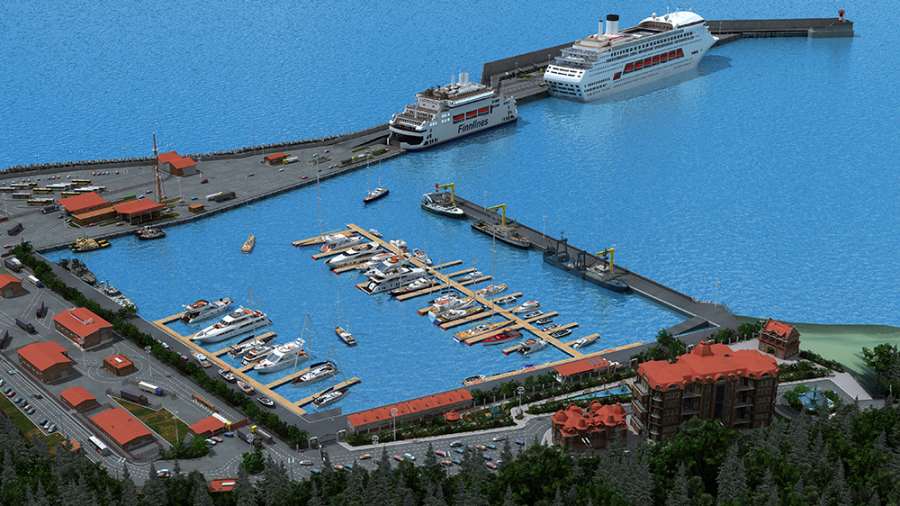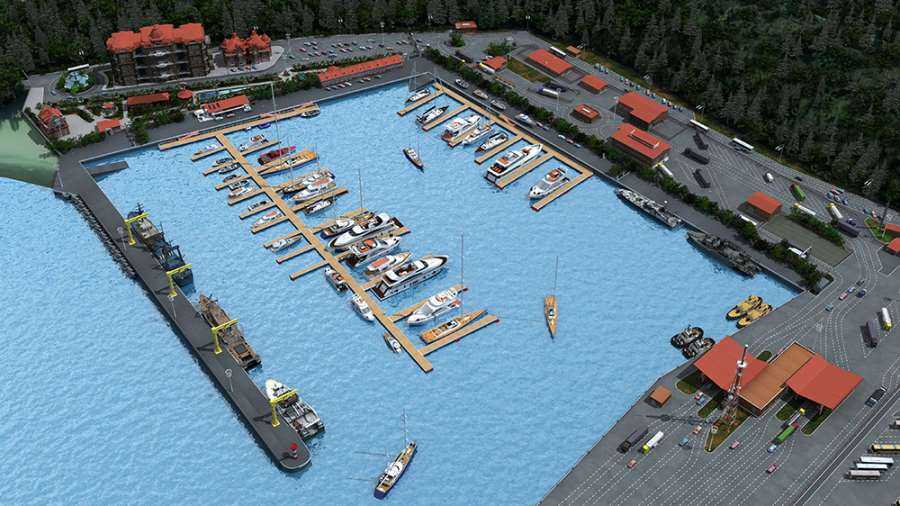 General view of the terminal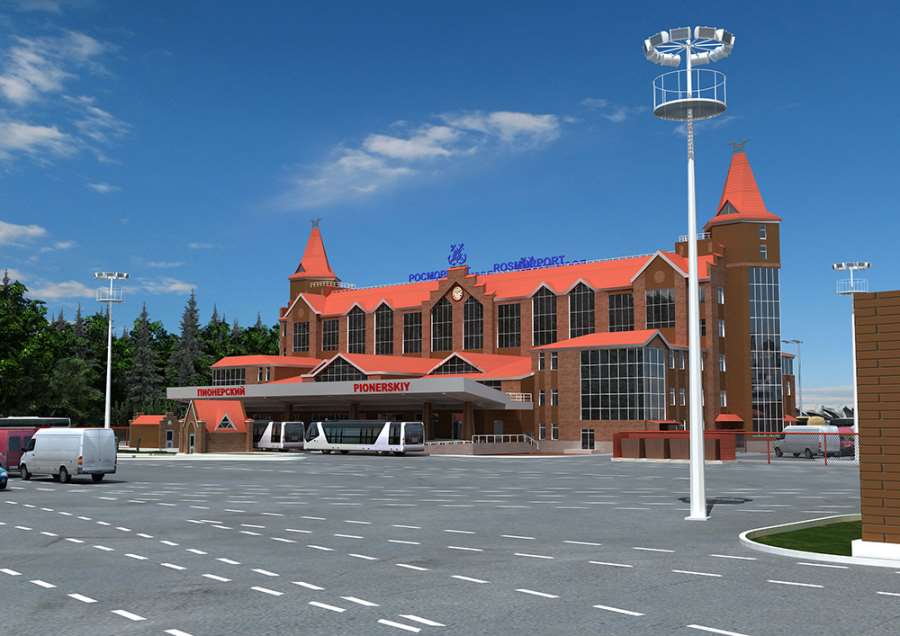 Border checkpoint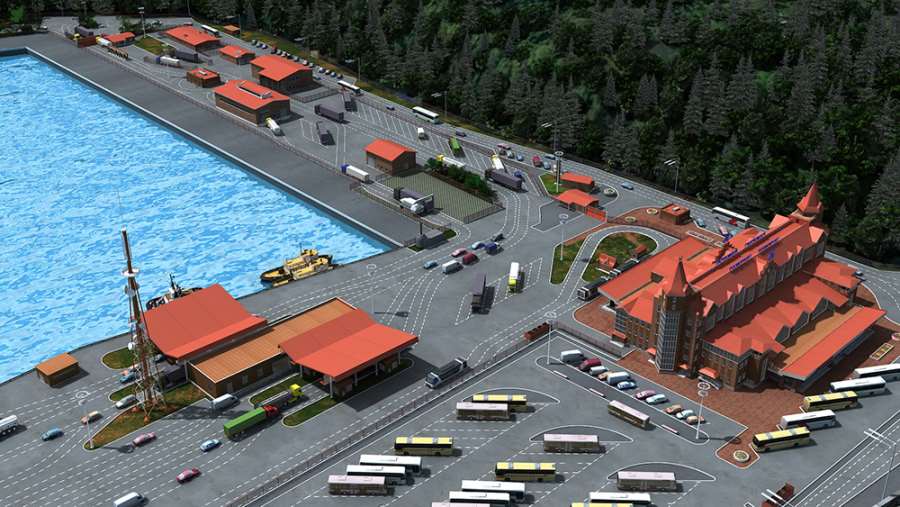 Passenger and vehicle service area
Future concept - layout of the marina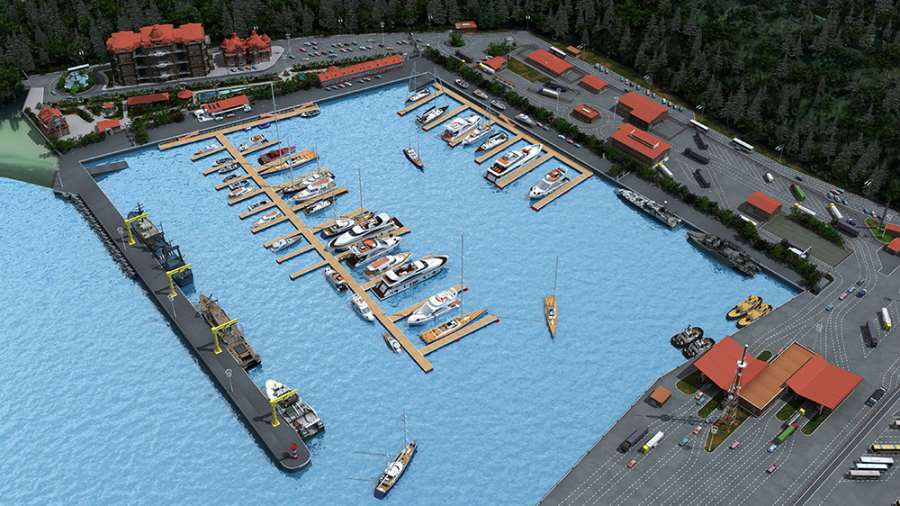 Marina with hotel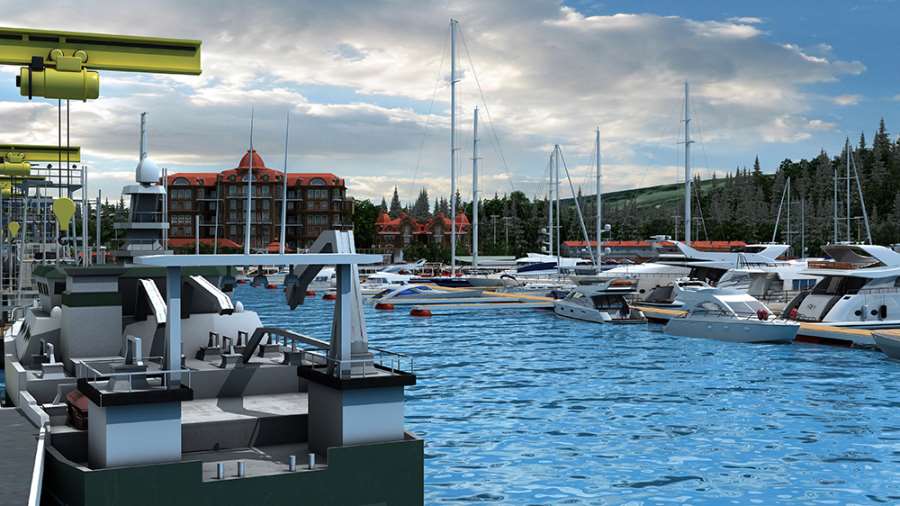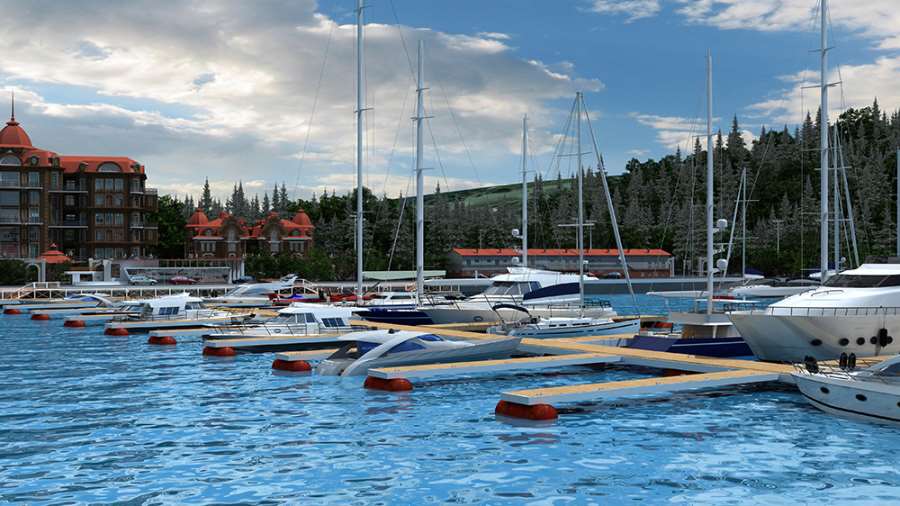 Small vessel mooring facilities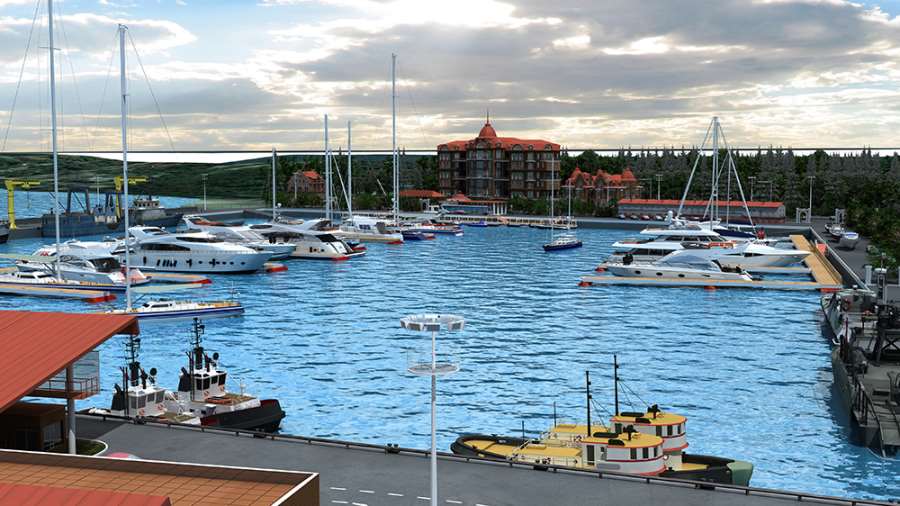 Marina water area
Result
Development of project design documentation completed
Approvals received
An investor is currently being selected and preparation for construction work is ongoing