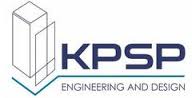 Client: JSC Kazakhstan Temir Zholy
General Designer: Karaganda Promstroyproekt Institute LLP
Project schedule: 2015-2016
---
Project brief:
The objective for this project is to create the infrastructure to deliver fully-fledged cargo flow and favourable conditions for ferry ship operations, along with organizing the import of essential goods from neighboring Caspian states, including consumer goods, equipment, and construction materials.
Construction work commenced in April 2015
Work completed to date:
Engineering surveys of the port basin
Sections of the feasibility study and working design - hydrotechnical structures, railway infrastructure for the terminal
Participation in the approval process
Design supervision
All work has been carried out in close cooperation with the general designer, Karaganda Promstroyproekt Institute LLP (the contract-holder).
Transport vessels
In accordance with the terms of reference for the feasibility study, a Makhachkala-type universal cargo/passenger ferry is assumed to be the design vessel for the berths of the transshipment complex. The main characteristics of the design vessel are as follows:
(maximum) length: 154.5m
beam: 17.5m
draught (to plimsoll line): 4.69m
DWT (to plimsoll line): 5,991t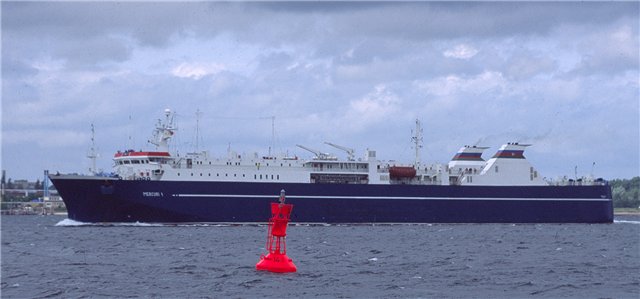 Main characteristics of the complex
The makeup of hydraulic structures for the ferry complex in the port of Kuryk includes the following elements:
Berthing complex of hydrotechnical structures for mooring, anchorage and handling of Makhachkala design vessels (universal cargo/passenger ferries)
Port fleet mooring
Two protective breakwaters (western and eastern)
Port basin
Navigation equipment
Key figures:
Port basin area (with turning area and approach channel): 43.2ha
Ferry complex mooring front total length: 350m
Port auxiliary fleet mooring front length: 80m
Fencing:

western pier: 1195m
eastern pier: 486m
Main project features
Design and draughting of estimate documentation taking into account the regulatory environment of the Republic of Kazakhstan. The need to justify the choice of the construction site. Organization of engineering surveys in the Caspian Sea.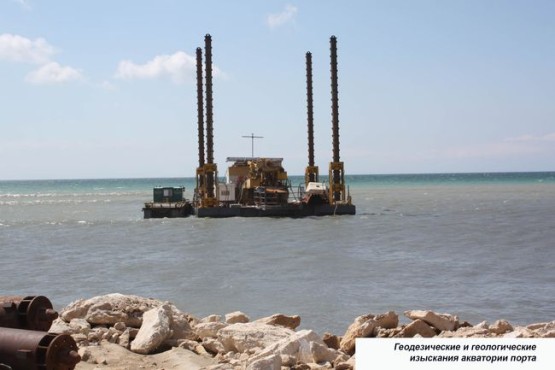 Geodetic and geological surveys in the port basin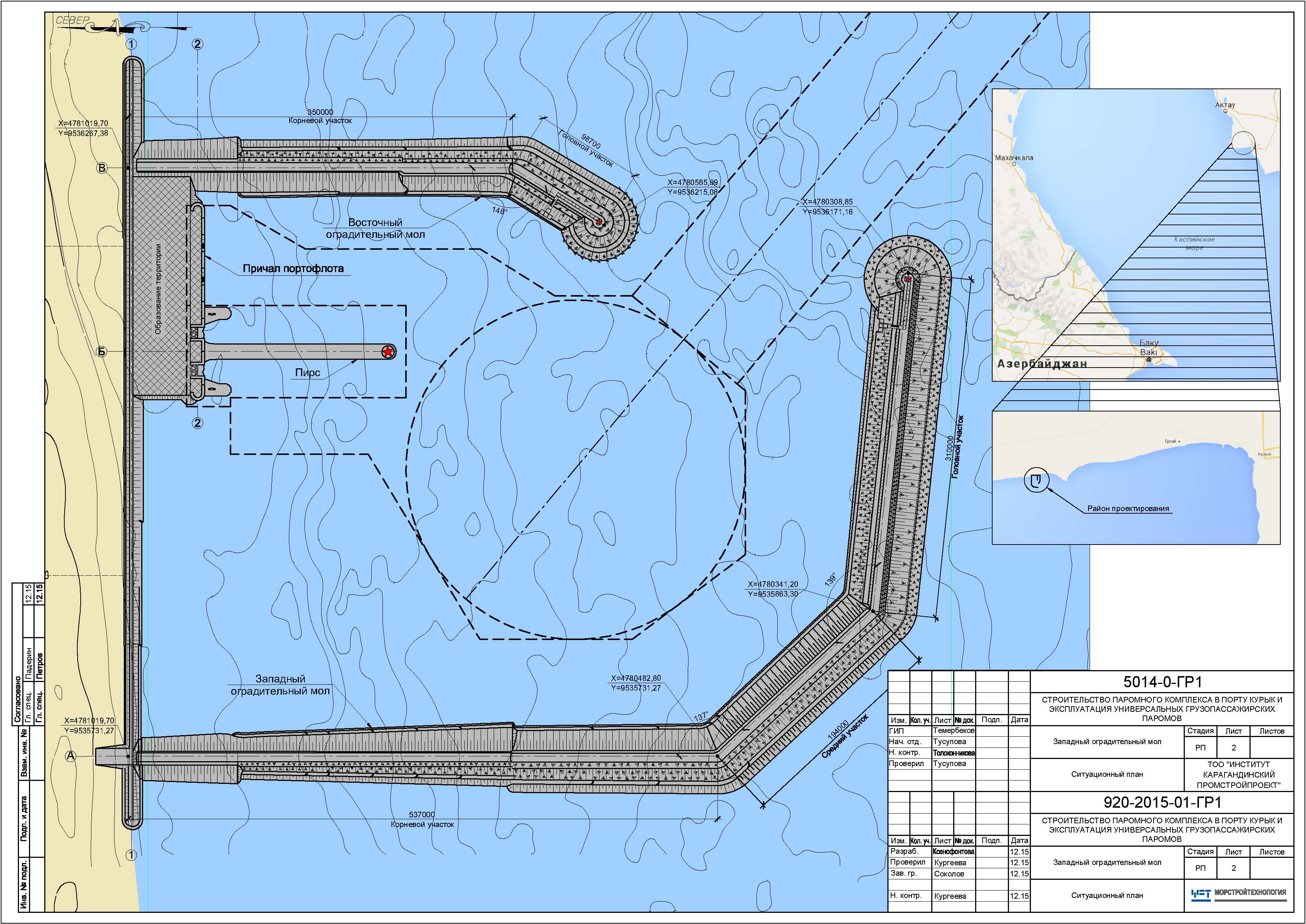 Masterplan for offshore structures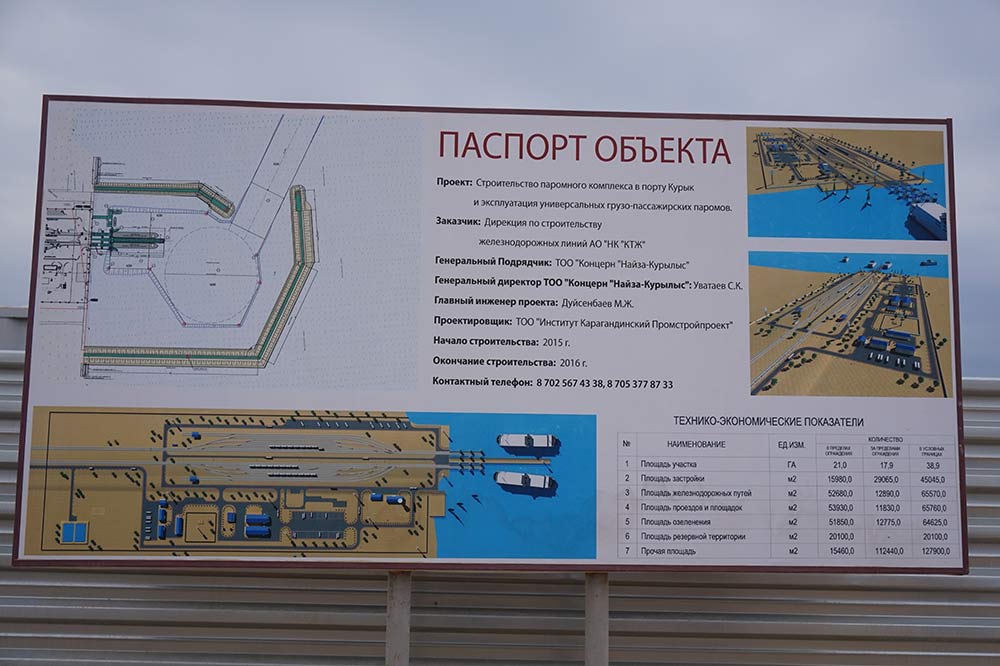 Kuryk Port site certificate
Another kind of ship for the port
Additionally, pre-design studies were carried out for the "Concept for the construction of the Sarzha multifunctional port terminal."
Questions related to the zoning, fundamental layout, and technological solutions of the Sarzha multifunctional port terminal were considered, in order to plan the use of land plots owned by SemurgInvest LLP.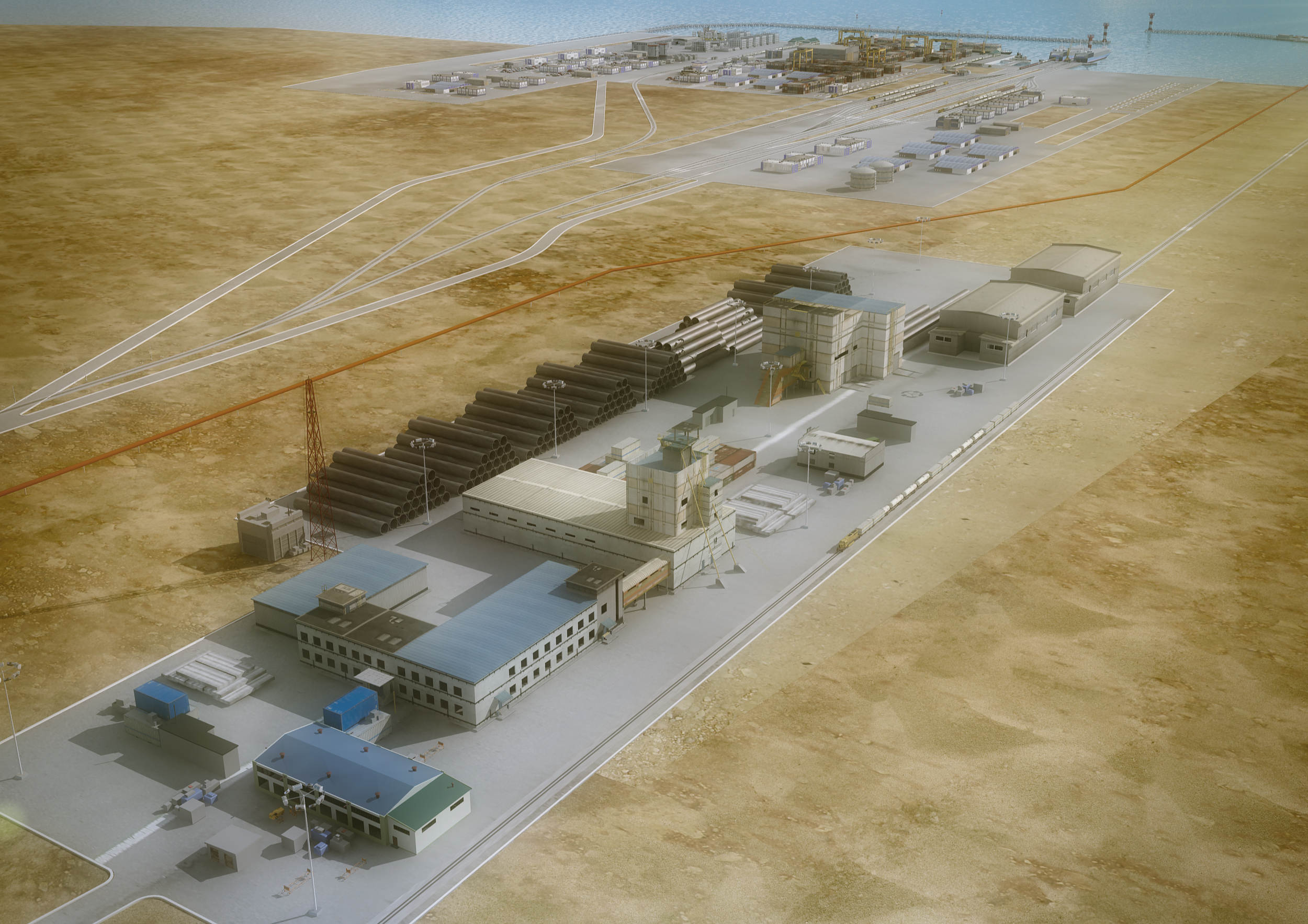 3D model of the Sarzha 1 multifunctional port terminal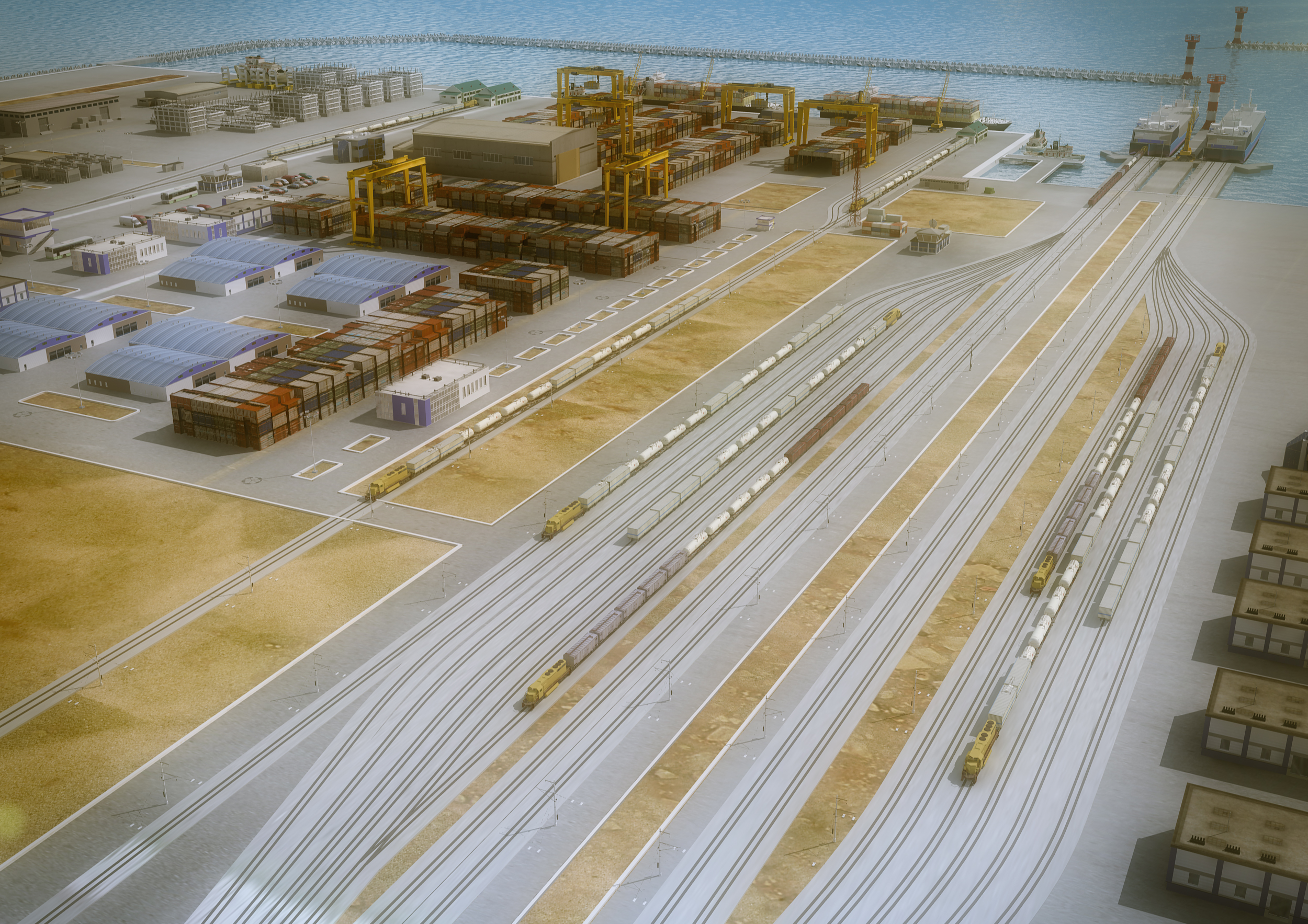 3D model of the Sarzha 2 multifunctional port terminal
Result
The feasibility study is complete and has been granted state expertise approval.
Sections of the draught working documentation have been developed.
Construction work is ongoing.