Client/developer: Arctic SPG-2 LLC, subsidiary company of JSC NOVATEK
Construction schedule: January 2013 – October 2014
---
Background for construction works: In order to access the unique resources of the Arctic, highly developed infrastructure will be needed to ensure reliable and uninterrupted operations. The Salmanovskoye (Utrenneye) oil and gas condensate field is located on the territory of the Tazovsky region of the Yamal-Nenets Autonomous Okrug, in the northern part of the Gydan Peninsular, and part of it is in the basin of the Gulf of Ob, in close proximity to the South-Tambeyskoye deposit.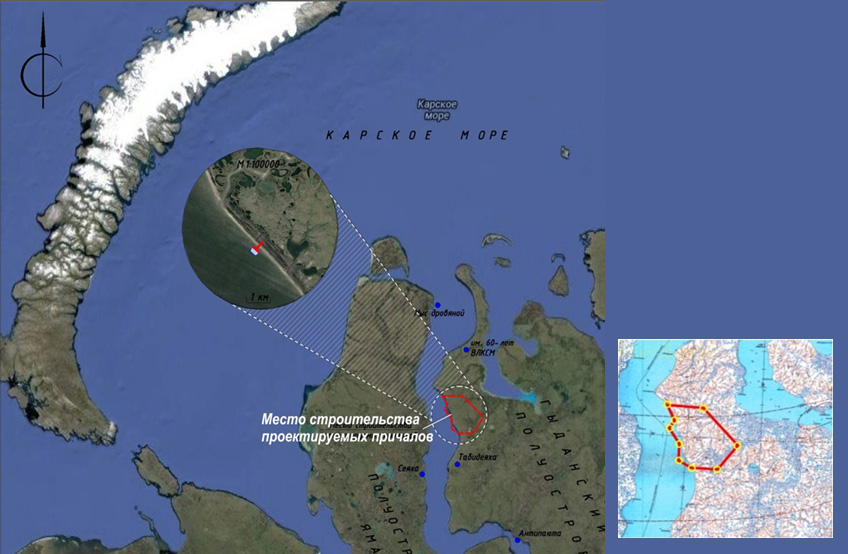 By accessible volume, the field is the largest yet discovered on the Gydan Peninsular.
Work completed so far:
full range of engineering surveys;
project documentation draughted;
working documentation draughted;
Port complex main characteristics
Design function for the planned quays: docking and unloading of construction and general cargoes for development of the Salmanovskoye oil and gas condensate field.
The length of the three berths is 339m, with two berths for receipt of general and construction-related cargo and materials, and the third for receipt of diesel fuel and kerosene. The design depth for the berths is 4.8m, and the design of the berths has been devised with account taken for possible further dredging in the future in order to service larger vessels.
Service period - annually during the navigation season, from the second half of July until September, approximately 70 days per year. During the navigation season the quays will operate on a 24-hour, two-shift basis.
Planned freight capacity is 140,000t per navigation season, of which 100,000t is general and bulk cargo, and 40,000t - tanker cargo.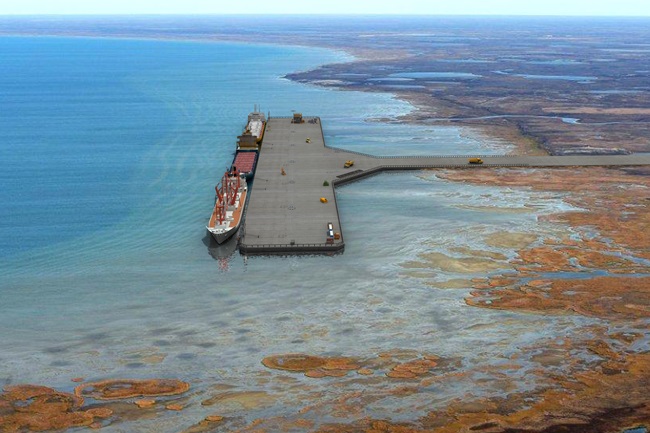 Quay facilities - simulation
Key features of the project:
A unique feature for the design is the prevailing conditions in the construction area (the extreme North), as well as the presence of permafrost soil in the area for the pile foundations for the quay facilities and the approach zone.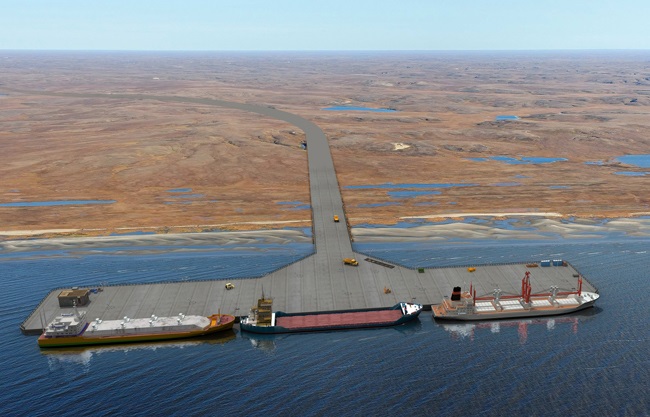 Quay facilities - simulation
Result
In October 2014, Morstroytechnology LLC received approval from Glavgosexpertisa for the "Construction of quay facilities at the Salmanovskoye (Utrenneye) oil and gas condensate field".
The quays were constructed and entered service.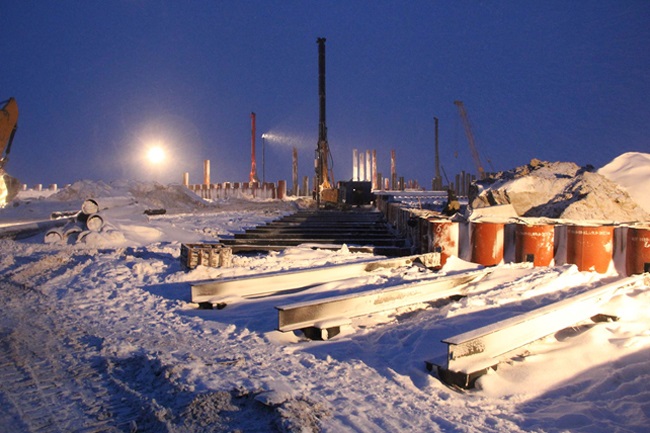 Construction of anchor unfastening system in the approach zone