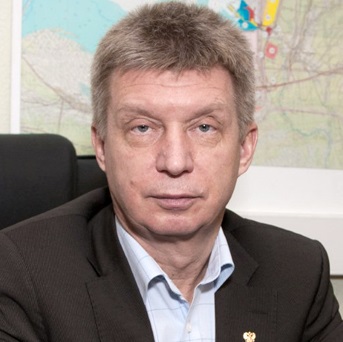 Director, Logistics and Analytical Research
Alexander Goloviznin occupies the position of the Director for Logistics and Analytical Research.
In 1987 he graduated from Admiral Makarov State Maritime Academy (AMSMA), two departments: the Navigation Department and the International Shipping Management Department.
He started his work as the 4th mate on a cargo vessel, which belonged to the BALTIC SHIPPING COMPANY, one of the biggest shipping companies in the former USSR. He sailed all over the world and became the chief mate. He was in charge of loading and discharging operations, business correspondence and claims. (After the collapse of Soviet planning system the Baltic Shipping Company required the new kind of specialists who were capable to work at the open market). Alexander performed the following duties in the Chartering Department of the Baltic Shipping Company Alexander's obligations became charter party negotiation, post fixing, commercial claims management.
In 1992 he established the Russian subsidiary of the Finish company «OY Lars Krogius AB» and for 5 years he occupied the position of the Chief Director of Lars Krogius. The company provided a full range of services all over the world at the surveyor services market and such services as proposal of Port Agents, Chartering, Liner Agent, Forwarding Agent, Surveys.
For 1,5 year Alexander worked as a Commercial Director in JSC «Sea Port of Saint-Petersburg» – the largest stevedoring company.
From 1999–2005 he was the General Director of the Baltic Bunkering Company, fuel supplier for ships, and in the course of his management the sales significantly increased. Thanks to his marketing strategy and positioning, as well as smart working process the Company became a leader. As a result of recognition of these efforts the Company was awarded ISO 9001 Certificate.
In 2005–2006 during his work as a consultant for different developing companies, he developed business strategies, with the most important project being «Transport and Transit policy for the city of St. Petersburg». This included Road, Rail, and Port traffic coordination and development of logistics centers in the City.
In 2006–2012 Alexander worked as a Deputy General Director of the new port in St-Petersburg region «Ust-Luga Co». He focused on development of the port strategy, stevedoring and logistics activities.
He completed the Concept, design of the car terminal and the Logistic Center and when construction was over, the terminal was put into operation (including border crossing points and customs). In 2011 the car transshipment volume reached 134 thousand pieces. The Key Customers were Toyota, Hundai, Subaru, Kia.
Since 2007 Alexander had been a member and from 2009 – the Chairman of the Board «JSC Sea Commercial port of Ust-Luga».
In 2013 Alexander joined «Morstroytechnology», LCC as the Director forLogistics and Analytical Research. His duties include transport market research, cargo flows analysis, regional transport programs, logistic optimization, industrial design of ports and terminals.
Thanks to his authority Mr. Goloviznin is one of the experts who is the most often referred to in in relation to Morstroytechnology in Internet.