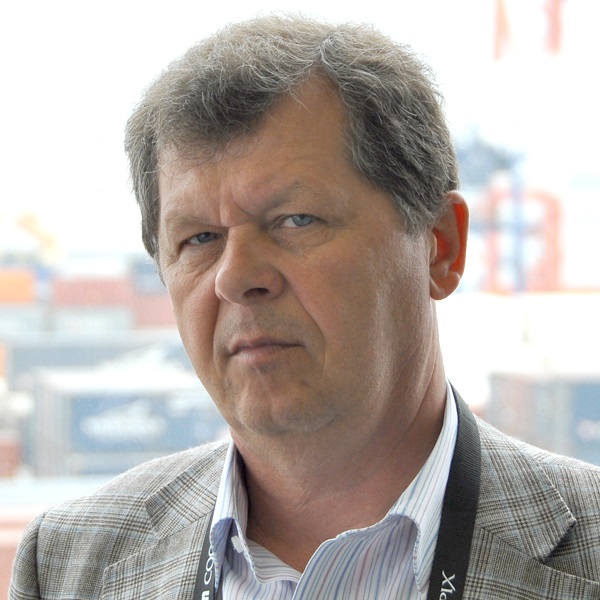 Project Director, leading engineer-consultant of technology and ports operation
In 1973 was graduated from Odessa Institute of Marine Engineers (OIIMF) with a degree in water transport operation.
After that, Alexander Bogun had worked during most part of his work activity in the Leningrad sea port – first as stevedore, and then step by step has grown up to Chief Technologist of port. Thanks to good academic education, intellect, wide production experience and foreign languages knowledge, Alexander Bogun became authoritative professional in branch of sea ports technology and operation in Russia as also abroad.
An author of more than 100 inventions and innovation proposals, laureate of title «The best rationalizer of sea fleet of USSR», he was not ones graced by medals of VDNKh of USSR for technological novations. Honorary employee of sea fleet of Russian Federation.
Since 1994 Alexander Bogun participates as engineer-consultant in projects development of port terminals with different specialization in the port of St. Petersburg (Russian and foreign companies).
In 2004–2005 he was CEO of one of the biggest port projects – «Marine Facade of Saint-Petersburg». Now (since 2006) Alexander Bogun advises, participates and manages of Morstroytechnology's projects.