2007-2008
Feasibility study of ecologic complex as a part of Bunkering base in the area of Berth №20 of MSCP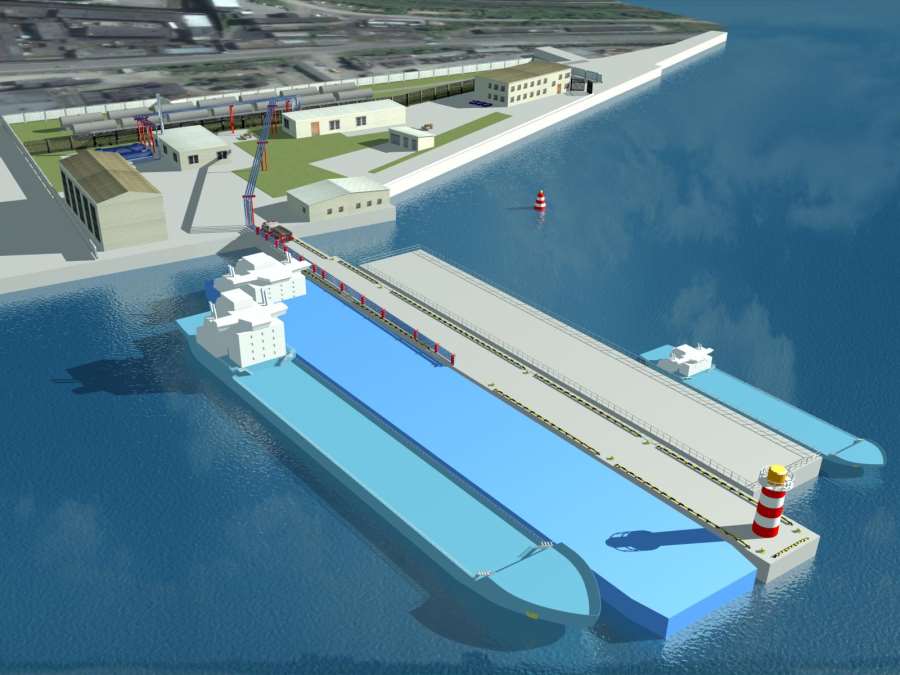 General Customer:Murmansk branch FGUP «Rosmorport»
Customer:
Performance time:2007-2008
Work Performance Background 
Construction of ecologic bunkering complex is very topical for developing Murmansk port in view of:
- forecasted growth of cargo and vessels flow. Concept of Murmansk Transport Node Development envisages growth of port capacity almost by 20 mln. tones by 2010-2015 and by 55 mln. tones by 2020-2025.
- developing exploration, facility construction and exploitation of oil and gas fields in Barentz sea,
- unsatisfactory condition of bilge, oil-contaminated and sewage water collection capacity in port Murmansk, shortage of bunkering capacity,
- increasing environmental burden on Kola bay ecosystem, including environmental impact of shipping
- tightening regulations for water discharge
In 2006 OOO "Morstroytechnology" developed Declaration of Intent to Invest in Construction of Ecological Complex as a Part of the Refueling Base in Berth No. 20 Area of Murmansk Sea Commercial Port.
Main characteristics
Ecological complex is supposed to be located at the existing area and enclosed water area, in vicinity if Berth # 20 of MSCP. Currently this area is unusable.
General arrangement of coastal objects and developed process scheme allowed to provide territory for further development of bunkering base within the complex. Detailed elaboration of bunkering base to be made under separate terms of reference.
Potential capacity of bunkering base is 250 th. tones of fuel per year (tank capacity 4958 m3 and 2479 m3).
Project Target
Ecologic complex will assure processing of bilge and oil-contaminated waters. Design sewage flow rate is  200 m3/day or 8.3 m3/hour.
Scope of Work
Ecologic complex comprised both coastal and floating objects.
Coastal objects:
• area with administrative building
• area for container sanitation
• container processing station
• electric power substation
• boiler-house with storage space for fuel
• sea intake and hydraulic power station for fire suppression
• disposal works building
• car parking for privately owned vehicles
Floating objects:
• operational water area
• mooring float
• floating station for storage and preliminary treatment of oil-contaminated waters